The path to value creation
Our goals are set, and we are preparing for the next step in taking linaprazan glurate to the market. After evaluating the results of the ongoing clinical testing phase, we will proceed in developing linaprazan glurate to be an effective treatment for unmet medical needs in eGERD and sGERD.
Presented below is a brief version of the IP strategy and product development strategy, built on essential milestones for taking the lead candidate linaprazan glurate to the market.
Regulatory guidelines are available, and a de-risked development program is ongoing.

1. Continue to seek regulatory advice
European Medicines Agency (EMA) or Medical Products Agency (MPA)
Regulatory advice received on Phase II design and indication, as well as the Phase III design

Preparing Clinical Trial Application
 FDA
Regulatory
Regulatory guidelines on treatment of GERD with acid inhibitory drugs are available
 Other
Cinclus Pharma expects the same primary endpoints in Phase II and Phase III.


2. Proven mode of action (linaprazan)
Safety data on the active metabolite known.3)
Linaprazan, the active metabolite of linaprazan glurate, was safe and well tolerated based on studies that exposed ~2,600 subjects and standard pre-clinical studies needed for regulatory submission (including two-year carcinogen studies in two species).
3) Kahrilas P, et al (2007)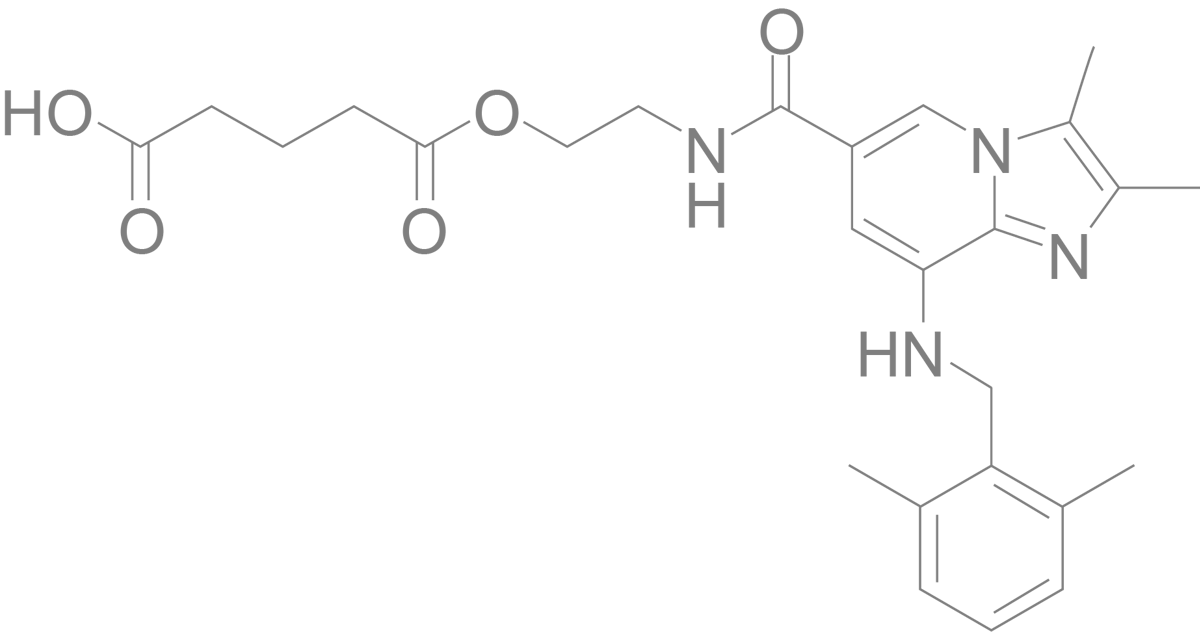 3. Regulates intragastric acid control
CUT-OFF 260 nmol/L = pH >4

Clear PK/PD relationship, Phase I data
Plasma concentrations of linaprazan glurate´s active metabolite linaprazan determines intragastric acid control (pH >4).
pH level related to plasma concentration of linaprazan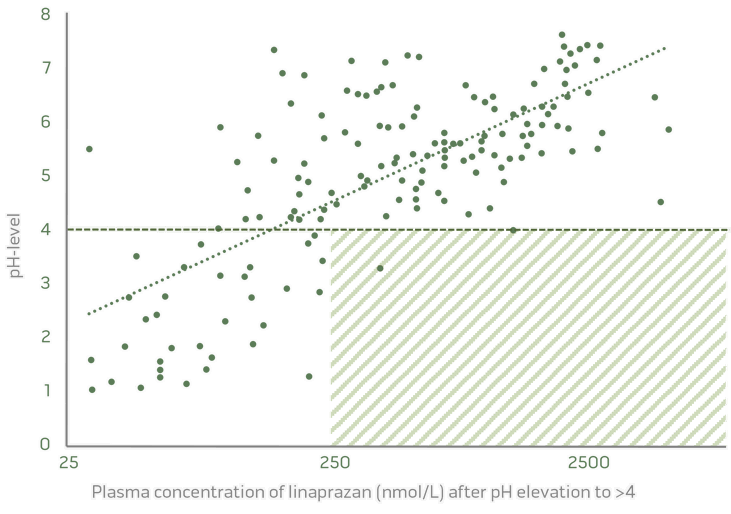 4. Excellent clinical biomarkers
Clinical efficacy predictable from Phase I
Excellent clinical biomarker in Phase I to predict clinical outcome in Phase II and III (healing of esophagitis).
Mean percentage of time the intragastric pH>4 determines healing rate