Peter Unge – Clinician and senior advisor with extensive experience in gastroenterology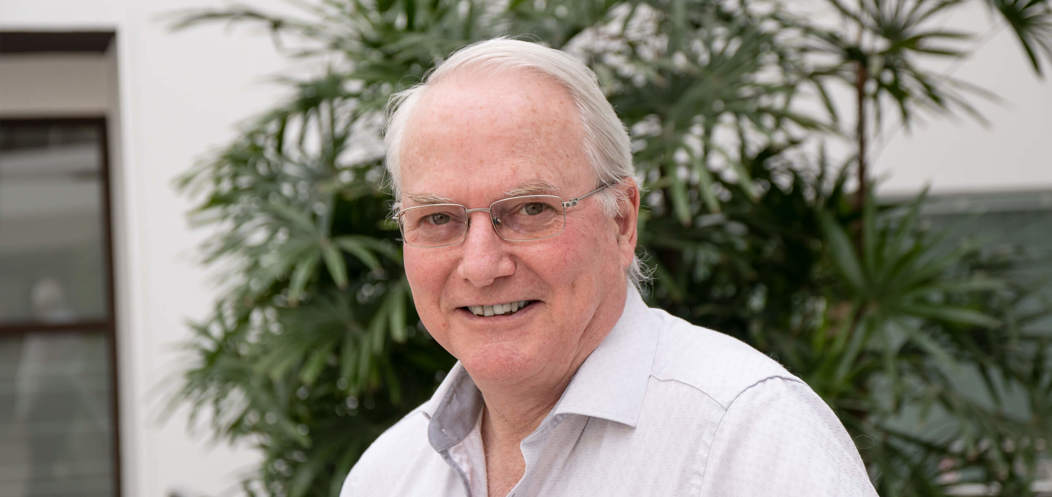 One of Cinclus Pharma's founders, Peter Unge, was involved in developing a treatment for Helicobacter pylori infection in the mid-1980s. He was also a part of Astra's success with Omeprazole and Esomeprazole. Peter Unge's knowledge and long experience are essential assets in the clinical operations of Cinclus Pharma. 

Describe your background and how you come to work at Cinclus Pharma?
My journey with Cinclus began in 2006, initially in parallel with my work at Novartis in Switzerland, but since I retired, I could devote more time to Cinclus.

I started working at the medical clinic at Sandviken Hospital in the early 1980s. There were plenty of opportunities for clinical research, and my colleague, Per Ekström, and I got involved as clinical investigators. We conducted a number of small pilot studies, and during one of them, I happened to invent what is today the basic model for eradicating Helicobacter pylori infection. In a larger Astra study, we also showed that recurrences of duodenal ulcers almost disappeared when the infection was cured. Our very first patient was interviewed on TV several times. The results of this paradigm-changing study, which we were the first in the world to report, were, of course, very encouraging. Based on the treatment principle of the study, we were then able to develop improved variants of the treatment of Helicobacter pylori infection with Losec and antibiotics.

I continued to work with Astra for more than 13 years, including early involvement in the development and success of Omeprazole and Esomeprazole.

What is your most important mission as a senior advisor?
Having worked in drug development for so many years, it is encouraging to see how far we have come with our drug candidate, linaprazan glurate, at Cinclus Pharma. During my years as an active physician in healthcare, I met many patients. I saw the difference Losec made for them and linaprazan glurate has significantly larger potential to improve the quality of the lives of many people with reflux symptoms.

As a Senior Advisor at Cinclus, my responsibilities include supporting, assisting, and helping the CMO (Cinclus Chief Medical Officer) and COO (Chief Operating Officer), primarily with the clinical program. It's exciting and fun to be part of this journey and take it to the finish line.

We are now in the midst of an intense effort to complete the Phase II study and finalize the recruitment of the 240 patients needed for the study. The study results will guide Cinclus' further development. As the outcome is still unknown, we need to plan for different scenarios.

My job circles around development strategy, which includes designing the Phase III studies. In addition, I am involved in finding partners to carry out the studies operationally.

What are Cinclus Pharma's challenges?
This industry is full of challenges, and nothing is routine. Getting a new drug approved for marketing is a long and complicated journey that requires resources, attention to detail, and perhaps most importantly, perseverance. In this process, teamwork is essential – having a dedicated team with long experience, curiosity and drive definitely is an advantage.

One of the significant challenges is the regulatory requirements, primarily in the US and Europe. Contact with them is crucial to understand what we need to have in place to meet the requirements, laws, and regulations related to the approval of the drug candidate. In addition, we need to be clear with the authorities about what we want to achieve and how the product will help people get effective treatment. We have kept the relevant authorities updated with documentation and information on developments during the pandemic. We will also have physical meetings with their representatives in the near future.

What do you see as Cinclus Pharma's opportunities?
The conditions are favorable, and the data we have so far suggest that the efficacy of linaprazan glurate is very good, not least for stages/grades of GERD where the existing drugs are insufficient. I believe that linaprazan glurate has high potential and hope that the results in the future can take us to an approval. We want to be able to help many people in the future.

One of Cinclus Pharma's strengths is that we have people with the relevant knowledge and skills. Some have experience developing a new drug before, which is a great asset. Others are new and bring knowledge, curiosity, and enthusiasm to the table. The work is fast-paced, and we are growing like crazy. Each journey is unique; we are a great team with different perspectives working towards the same goal.

We have also managed to gather a group of advisors who are all renowned people with world-leading excellence, and they actively contribute their knowledge and practical experience. They have a strong belief in our project, and that feels reassuring. We are also fortunate to have long-term and committed investors well acquainted with the pharmaceutical industry.