Gösta Hiller - A driven leader who wants to build smart teams and see people grow together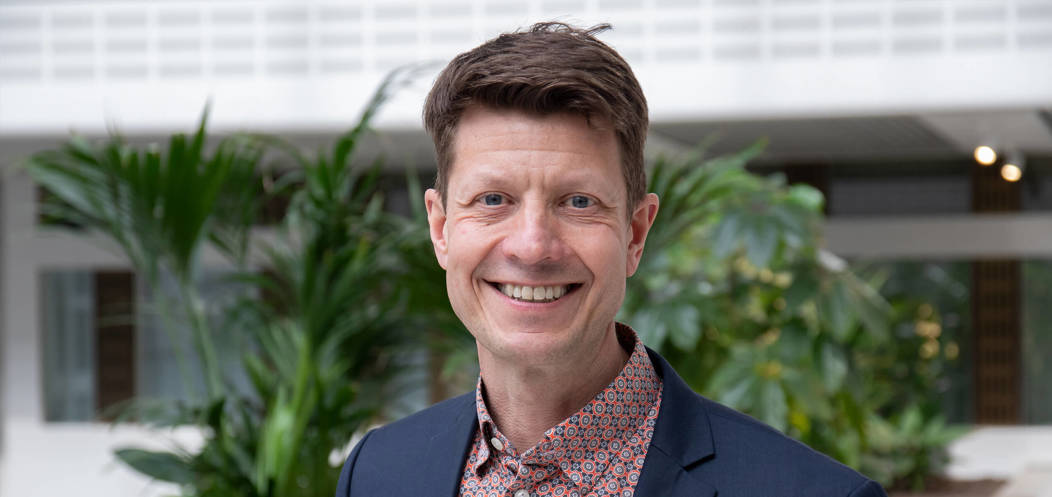 In November 2021, Cinclus Pharma strengthened the team with Gösta Hiller as Chief Operating Officer (COO). Gösta has extensive experience in leadership positions, including three years as Vice President of SDS Life Science and as a project manager for various pharmaceutical projects - essential experiences that will come in handy as Cinclus now prepares for the next step.
Describe your background and how come you are working at Cinclus Pharma?
"I find the development of our drug candidate, linaprazan glurate, to be an exciting project, and it is compelling that it originated at AstraZeneca. I worked at AstraZeneca for twelve years and heard about the molecule and its potential. When Astra closed its entire gastro business, it became an opportunity for Cinclus Pharma, which started its journey with the molecule."
In a previous pharmaceutical project, Christer Ahlberg and I got to know each other. I knew Peter Unge and Kjell Andersson (two of the founders) from before and knew they had a lot of knowledge and experience. In addition, it turned out to be very pleasant to work with them. After searching my network for information regarding Cinclus Pharma and receiving only positive feedback, I started as COO of the company in November 2021."
Working with others and developing a drug with a completely new mechanism of action that can help people with reflux disease is my primary motivator. Our drug candidate, linaprazan glurate, has great potential to heal esophageal ulcers and improve the quality of life for many people who do not get the help they need from the older proton pump inhibitors (PPIs).

What is your most important mission as COO?
"As COO, I am responsible for the operational work of our entire development program and keep an eye on all parts of the company. That includes building the organization, coordinating all projects, and developing a structure for how we will work. My task is to clarify who will do what and define the framework and deadline.
We need to deliver on many different activities in our projects, and at the same time, we need to build the organization, recruit new staff and consultants, and grow financially. You could say that "we fly while building the airplane."
I hold it all together. An important task is to create a positive, stimulating, and challenging working environment where freedom and creativity are allowed to flourish alongside knowledge, experience, and skills. It is essential to create a climate where everyone respects each other's expertise and works towards the same goals for people to be able to grow and contribute. As a leader, you need to listen to your employees, be humble, and at the same time set reasonable standards. Building a competent team with a mix of youthful energy and enthusiasm with experience and knowledge is probably the most enjoyable part of my job."
What do you see as Cinclus Pharma's most significant opportunities?
"Cinclus Pharma is a small company compared to other foreign players in the same field. Although we are smaller, we have a sizeable joint knowledge base and accumulated experience in the company. Our international advisory board has unique industry experience, and the company's network includes world-leading expertise in research and development. Many have been working in the field since the 1980s.
Being a minor player can also be an advantage as we can act faster and more efficiently. Most of us have multiple roles, which generates transparency in the company.
There are great opportunities for employees to be involved in several parts of the company, broadening their current skills and developing new ones."

What are Cinclus Pharma's challenges shortly?
"As we are a small company with relatively few employees, the workload can be high, which is sometimes stressful. It is essential to offer a positive, stimulating, and challenging environment where people have fun at work to counteract stress. At the same time, you need time for recovery and the opportunity to make everyday life work.
Finding the right people with the right skills is a challenge, and our ambition is to hire proactively, that is, to have people with the right skills in place before the need is acute. We are looking for people with different types of experience in drug development who enjoy helping to build a company where there are great opportunities for an exciting career.
We are now in intensive preparations for Phase III. The growth phase includes building the organization around clinical trials in the US and Europe. We are currently in dialogue with the authorities in both regions to meet requirements and regulations. I get to do what I enjoy most; making sure the organization, resources, and people are there when needed most."